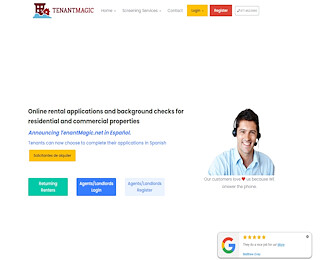 House owners are often left in a guessing mode when renting out their properties to potential tenants. This is a risk that they often deal with when they do not have full details of the profile of their tenants. This is why most owners are advised to perform a screening on their potential tenants before leasing or renting out their properties to them. Tenant screening is legal and it's a process through which a tenant's records and financials are verified to ensure that they can cope with the terms of their rent.
Tenant application screening has become popular among house owners and is a standard process for any tenant hoping to rent any space. Let's look at Tenant Application Screening through and how it works.
Tenant Screening Process
Tenant Screening is a necessary process through which landlords can get a brief profile of their potential tenants before determining whether they can rent their space to them or not. The criteria can either be financial or in addition to other factors. The process can either be completely digital where the landlords can scour through records of the tenant in perspective before making their decision. Other options can be executed through research. Some databases allow free background checks for landlords and this speeds the process.
Tenant Screening Report
Tenant screening can be done by a third-party company instead of the landlords. These are websites that offer online tenant screening services. The service charges are decided between the landlord and the company. At the end of the screening, the landlords are provided with a tenant screening report. The tenant screening report gives the landlord an insight into the potential of the applicant to meet up with the financial and ethical obligations of renting his property. This process includes processing credit and criminal background checks for landlords.
How Does Tenant Screening work?
Landlords will recruit the services of a rental application screening company for their potential tenants. Willing tenants will then be sent an email with a signature or personalized ink from the landlord and implored to fill in the application. Once the applicants are done with the application, they will have to pay the application fee and will be notified of the completion of their application. The landlords or house owner is given access to the signed applications from the applicants while waiting for their complete background and financial check on them.
Once completed, landlords are issued the application screening report.
There is a free online tenant background checker available on some websites depending on the type of information some landlords need.
Do you Want to Screen Rent applicants for your properties?
If you're looking for the best place to screen tenant rental applications or run background checks for residential and commercial properties, Tenant Magic should be the first name on your mind. We've built a reputation for providing top-notch integrated services that encompass tenant application screening, verification, document management, and other related services. Our company caters to landlords and tenants alike, and you can trust that you'll always get the best from us. Register now at Tenant Magic to enjoy top-quality services at the most affordable rates.